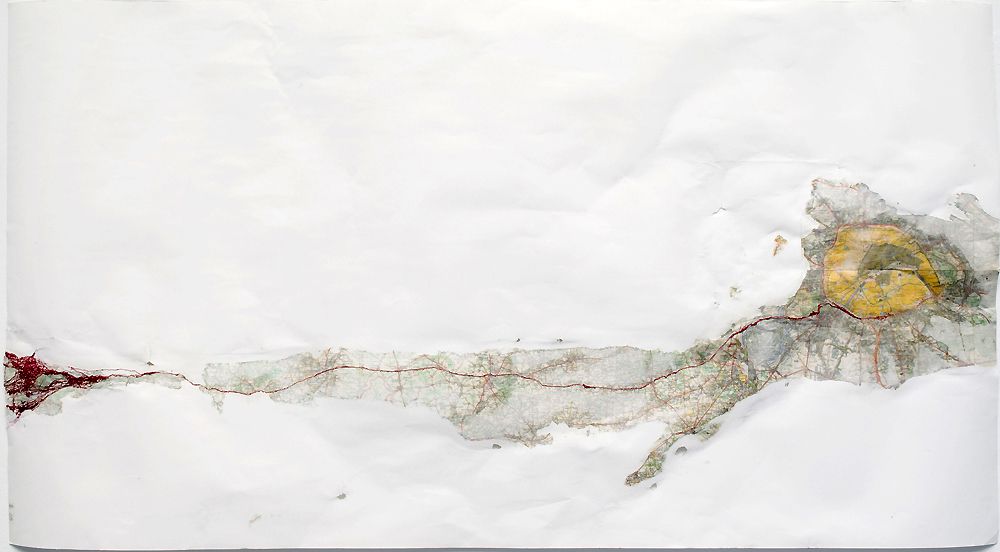 Exhibition of four cartoonists (Azul Andrea, Cathryn Bloch, Iris Levasseur, Karien Rougier, Anne - Laure Sacriste) at the Vence museum, Emile Hugues fondation, curator : Philippe Piguet, phone : 04.93.58.15.78, ticket full price : 6€.
"They are drawing" shows us different ways of making, several ways of thinking and how five female cartoonists draw. They don't only use cartoons as a single line but rather something much more important : a potent breath. Azul Andrea gives a huge part to tactile practises by taking usual matters underlining what is hidden for building a track. Karine Rougier follows her family artist tradition. With few tools she puts face to face past and present finding her inspiration inside archaeology and art history. Anne - Laure Sacriste catches tensions and oppositions for drawing. This fight state gives a breathe she translates on a page. Drawing means discovering new universes for Cathryn Boch. With her sewing machine she makes lines representing geographical maps. Sewing becomes there a new type of writing. Iris Levasseur interests herself with human being. Influenced by Malevitch she pushes drawing until abstraction using space and geometry.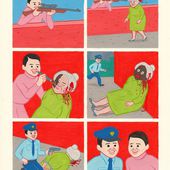 The cartoonist from Barcelona Joan Cornella belongs to this specific category of people using humor as weapon against the politically correct. His comics strips begins everytime with inoffensive ...
https://artspresse.over-blog.com/2021/04/joan-cornella-0.html
Ce site utilise des cookies afin que nous puissions vous fournir la meilleure expérience utilisateur possible. Les informations sur les cookies sont stockées dans votre navigateur et remplissent des