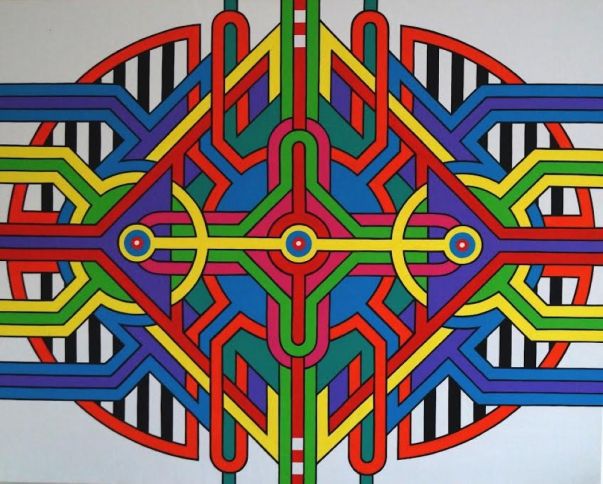 Seize Happywallmaker exhibition until October 2, 2021, Anatole Jakovsky Naïve Art Museum, Sainte Hélène Castle, 23 Farbon avenue, 06000 Nice, daily open except Tuesdays (10am - 12.30pm, 13.30pm - 6pm), phone : 04.93.71.78.33, ticket full price : 5€, free for teenagers,
The artist Seize Happywallmaker works since several years on networks including connections involve by networks. The network word is introduced inside the language in the 12th century and is used for economy and war making. This word will know a huge influence during the 20th century with the rising of mass medias. We can depict network as elements and points put together by lines following rules. When he moves among the exhibition rooms the visitor watch first the geometry, the singularity and also the unity of the Seize Happywallmaker paintings. The lines, the curves, the triangles and the polygons translate a human way of living. Seize Happywallmaker invites the visitor to appropriate himself his paintings for thinking about his life and building a world leaded by harmony.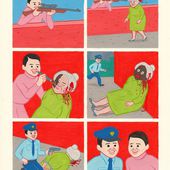 The cartoonist from Barcelona Joan Cornella belongs to this specific category of people using humor as weapon against the politically correct. His comics strips begins everytime with inoffensive ...
https://artspresse.over-blog.com/2021/04/joan-cornella-0.html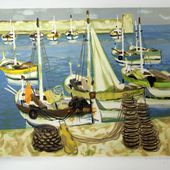 Gallery Estades, 18 Henri Seillon street, 83000 Toulon, open from thursday to Saturday (10.30am - 6.30pm), phone : 04.94.89.49.98, admission free. Considered as the most dreamer of the figurative ...
https://artspresse.over-blog.com/2021/06/eugene-baboulene-2.html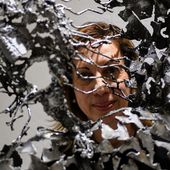 Exhibition during July 2021 at the headquarter of the contemporary cultures, 89 Turin street, 06000 Nice, admission free. The exhibition "Summer is coming" goes back after the last year success in ...
https://artspresse.over-blog.com/2021/07/summer-is-coming.html
Accueil - site de la ville de Nice
Site de la Ville de Nice