Bilal Hamdad exhibition paintings until May 29 2022, Saint Dizier street 7, 06400 Cannes, daily open (Thursday - Friday, 1pm - 5pm, Saturday - Sunday, 10am - 1pm, 2pm - 6pm) except Mondays, phone : 04.97.06.45.21, admission free.
The painter Bilal Hamdad show us intimate portraits of anonymous he has met when he was a student at Bourges or others he finds in Paris the city he lives in. This artist wanted to become a soccer player but under the advises of his father he follows art studies because he own a drawing gift. Bilal Hamdad improves a huge feeling for art history specially for the romantic movement. Among the paintings he loves stays "The workshop of the painter" by Courbet makes in 1855 and the "Angelus" of Millet painted between 1857 and 1859. This romantic influence can be find when Bilal Hamdad looks for reality (loneliness), represent daily life with a raw way of doing and explores some social topics like immigration or identity. Inside his paintings Bilal Hamdad builds an atmosphere where the model is underlined.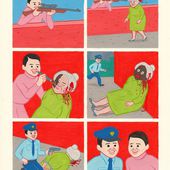 The cartoonist from Barcelona Joan Cornella belongs to this specific category of people using humor as weapon against the politically correct. His comics strips begins everytime with inoffensive ...
https://artspresse.over-blog.com/2021/04/joan-cornella-0.html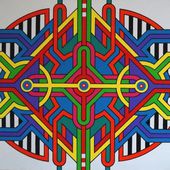 Seize Happywallmaker exhibition until October 2, 2021, Anatole Jakovsky Naïve Art Museum, Sainte Hélène Castle, 23 Farbon avenue, 06000 Nice, daily open except Tuesdays (10am - 12.30pm, 13.30pm ...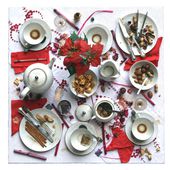 The Daniel Spoerri theater tools - artspresse
Exhibition until March 27 2022 at the Museum of Modern Art and Contemporary Art (MMACA) of Nice, Yves Klein square, 06364 Nice Cedex 4, daily open except Mondays (11am - 6pm), phone : ...
https://artspresse.over-blog.com/2022/01/the-daniel-spoerri-theater-tools.html
Bienvenue sur Cannes.com : infos pratiques et démarches de la Mairie, événements, actualités, découverte de Cannes...