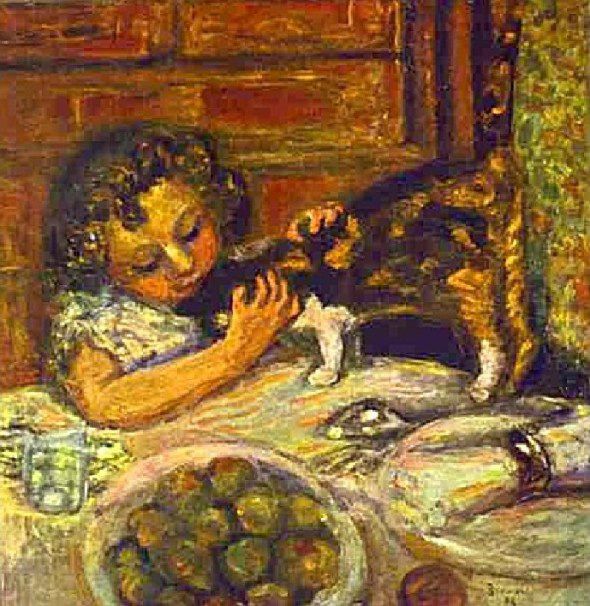 Exhibition at the Bonnard Museum until November 6, 2022, Sadi Carnot boulevard 16, 06110 Le Cannet, daily open except Mondays (10am - 6pm), phone : 04.93.94.06.06, ticket full price: 5€.
The Bonnard Museum welcomes some Bonnard's friends painters (Maurice Denis, Aristide Maillol, Paul Ranson, Ker Xavier Roussel, Félix Valloton, Edouard Vuillard) about the childhood topic. They all give a potent part to children highlighting them alone, in the middle of their families or among green landscapes. They depict a charming world full of innocence with nostalgia. Some of them were fathers but some others don't like Pierre Bonnard, Edouard Vuillard and Felix Valloton. These three deal with childhood in different ways. Pierre Bonnard paints the harmony and happiness he improves when he find himself with his nephews and nieces. Edouard Vuillard perfers taking some pictures and Felix Valloton chooses a more enigmatic way where children aren't so innocent. "Dreamed Childhood, Bonnard, the Nabis and the childhood" are built on four topics. The first "Scènes de rue et promenades" show us the feelings improve by the Nabis for the cities life (noise, speed, ...) and the part of children in the city. They move to school or play in gardens but learning stay as a luck for youth belonging to the upper class. Many children must work for helping their families because poverty is something important at this time. The second "Jardins publics et jardins privés" put children inside a peaceful place for having good time tributing childhood as a lost heaven. The third "Scènes de famille" speak about the children evening time. They learn their lessons, eat the dinner, wash themselves and go to bed. The fourth "Contes et photographies" underlines the Nabis passion for the technical rising including cheaper and more efficient cameras building by Kodak at the end of the 19th century. Edouard Vuillard will use a lot such camera for painting because it creates a more intimate relationship with models. The Nabis will also invent new children books like coloring books or illustrated musical books who will give new learning perspective to youth.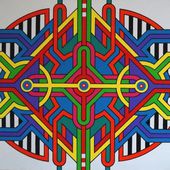 Seize Happywallmaker exhibition until October 2, 2021, Anatole Jakovsky Naïve Art Museum, Sainte Hélène Castle, 23 Farbon avenue, 06000 Nice, daily open except Tuesdays (10am - 12.30pm, 13.30pm ...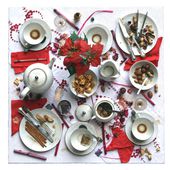 The Daniel Spoerri theater tools - artspresse
Exhibition until March 27 2022 at the Museum of Modern Art and Contemporary Art (MMACA) of Nice, Yves Klein square, 06364 Nice Cedex 4, daily open except Mondays (11am - 6pm), phone : ...
https://artspresse.over-blog.com/2022/01/the-daniel-spoerri-theater-tools.html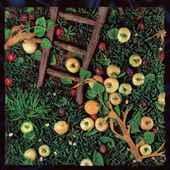 Exhibition at the 109, 89 Turin street, 06300 Nice, open from Wednesdays to Saturdays (2pm - 7pm), admission free. During the 5th biennial of Nice dedicated to arts the 109 exhibited artists propose
https://artspresse.over-blog.com/2022/06/power-flower-5.html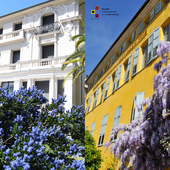 J'espère que ma peinture tiendra, sans craquelures. Je voudrais arriver devant les jeunes peintres de l'an 2000 avec des ailes de papillon. Pierre Bonnard, 1946 Bienvenue sur le site officiel du ...