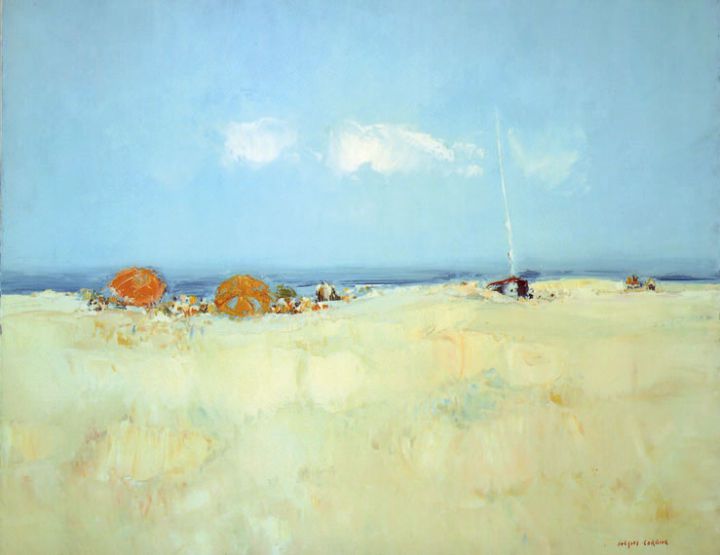 Exhibition until November 20 2022, 65 street of France, 06000 Nice, daily open (10am - 6pm) except Thursdays, ticket full price : 10€.
The retrospect around the Jacques Cordier art work builds by the Masséna Museum help discovering or discovering again an artist wha has succeeds to highlight the South lightning towards sensibility, taste and dreaming. Thde Jakovsky Museum of raw art should welcome this event but at the end the fifty canvas dealing with the Cordier career go to Masséna. Everything begins when Jacques Cordier realizes canvas with Indian ink he underlines on the walls of the restaurant where his father works in Paris. Fascinated by washing he doesn't hesitate deluting water with black color like his canvas about the Toulon harbor made during his military service. Jacques Cordier uses also a knife for spreading, engraving and scrawling painting. In 1966 he gets married with Simone Barbier the daughter of the landlords of the Hôtel de la Ponche at Saint - Tropez and the couple will become friend with the famous people of this time like Françoise Sagan or BB. At the beginning of the 1970's Jacques Cordier involves himself in watercolors making creating an atmosphere full of lightness. He also collaborates with the writer Jean D'Ormesson about a book names "Dreamings on French Riviera" where he should illustrate the d'Ormesson writings by using colorfull watercolors. His last challenge was perfoming in stage under the direction of his friend the writer José luis de Vilallona but he couldn't do because un pass away in december 1975.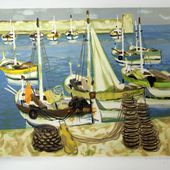 Gallery Estades, 18 Henri Seillon street, 83000 Toulon, open from thursday to Saturday (10.30am - 6.30pm), phone : 04.94.89.49.98, admission free. Considered as the most dreamer of the figurative ...
https://artspresse.over-blog.com/2021/06/eugene-baboulene-2.html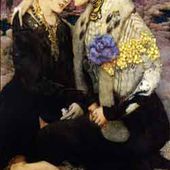 Gustave Adolphe Mossa, Niciensis, Pinxit - artspresse
Exhibition at the Nice Fine Arts Museum until May 15 2022, 33 Baumettes avenue, 06000 Nice, daily open (11am - 6pm) except Mondays, May 1rst, ticket full price : 6€. The Nice Fine Arts Museum ...
https://artspresse.over-blog.com/2022/03/gustave-adolphe-mossa-niciensis-pinxit-9.html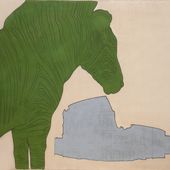 Vita Nuova, New challenges of art in Italy (1960 - 1975) - artspresse
Exhibition at the MAMAC of Nice until October 2 2022, Yves Klein square, 06000 Nice, daily open except Mondays (11am - 6pm), phone : 04.97.13.42.01, ticket full price : 10€. The Italian contemporary
https://artspresse.over-blog.com/2022/05/vita-nuova-new-challenges-of-art-in-italy-1960-1975.html
Accueil - site officiel de la ville de Nice
Site officiel de la Ville de Nice