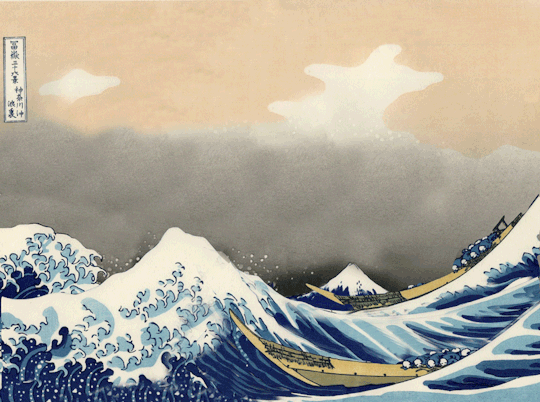 Exhibition until January 23 2023 at the Museum of asiatic arts, 405 promenade des Anglais, 06000 Nice, daily open except thursdays (10am - 5pm), phone : 04.89.04.55.20
Until January 23 2023 the Museum exhibits the artist Hokosai who has made more thirty thousands stamps during his life dealing about cities, villages or workers during the Edo area (1603 - 1868). Among this stamps only one hundred thirty six have been taken coming all from the Georges Kowicz collection and speaking all about the famous Fuji mountain. When he moves in the exhibition the visitor doesn't forget to watche the famous "The great wave of Kanagawa" (1830) who owns many themes. The first like in all the Hokusai stamps is the Fuji mountain. The second one underlines the skyline showing human being in a small size an introducing maybe the domination of nature. The last one stays the wave like a monster, a dragoon or a raptor who uses his own wings and claws matarialized by the foam for distroying the sailors in their ships. "The great wave of Kanagawa" has influenced the European artists and wa can see some common points with the Van Gogh "Starry night" and the stars moving in the sky and also with the Camille Claudel or Gustave Courbet way of doing. The French composer Claude Debussy finds the inspiration in for "The sea". Hokusai introduces European textures as the famous Bleu de Prusse builds during the 18th century saying to his publisher that it is good for advertising. The exhibition highlights at the end another unknown fawcet of Hokusai names "Manga" where he develops his liking for fantastic universes and characters. When Hokusai passes away he lives in poverty and today one wood engraving of the famous "Great wave of Kanagawa" has been sold 1, 35 millions of euros during an art auction in Chriestie's.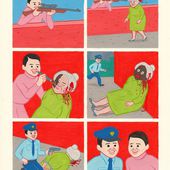 The cartoonist from Barcelona Joan Cornella belongs to this specific category of people using humor as weapon against the politically correct. His comics strips begins everytime with inoffensive ...
https://artspresse.over-blog.com/2021/04/joan-cornella-0.html
Exhibition at the City Hall - Castle, Museum Space, M. Escalier square, 06140 Tourettes - sur - Loup, daily open except Sundays (10am - 1pm, 2pm - 6pm), closed holidays, phone : 04.93.59.40.78 ...
https://artspresse.over-blog.com/2022/03/the-rising-sun.html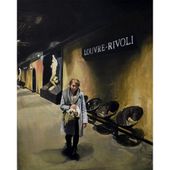 Bilal Hamdad exhibition paintings until May 29 2022, Saint Dizier street 7, 06400 Cannes, daily open (Thursday - Friday, 1pm - 5pm, Saturday - Sunday, 10am - 1pm, 2pm - 6pm) except Mondays, phone :
https://artspresse.over-blog.com/2022/05/cross-solitudes.html